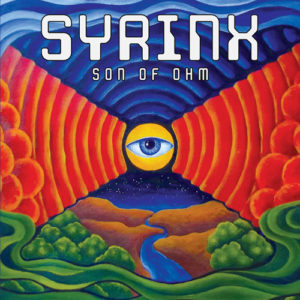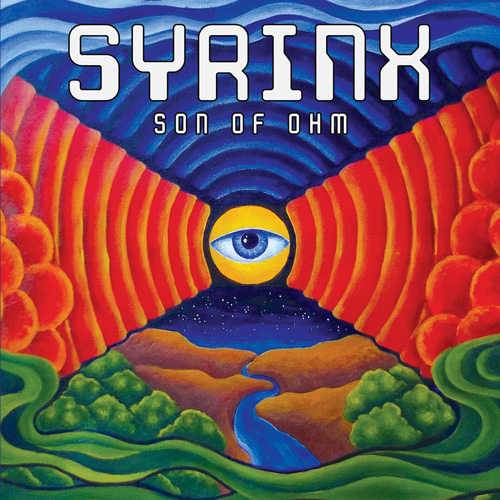 Making electronic retro-kraut today has two opposite sides. The first is the technical ease provided by current technology. The one from the 70s was rough, complicated, very expensive and weighed like a dead man ….. but it was wonderful. And its genuine sound. That is why it is about emulating 50 years later. The second, less comforting, is that not looking like a monkey repeating your youth records, being original, turns into a nightmare that can lead to sick obsession. It has happened to me with Pluralis.
And I came to two conclusions: a) Do not beat your brain with moralistic ethics. After all, this should be done to enjoy. And b) Let your natural instinct work. If forced, the electronic truño will fall under its own weight like an overdose of Evacuol.
I think that the Dutch Leonardo Soundweaver, aka Son of Ohm, has these two points also clear. I enjoyed listening to their first album "Syrinx", as if I had discovered a lost artifact of my Teutonic heroes, in a dusty abandoned German warehouse. He names his music "Organic Electronics Retro Futuristic Music". The Berlin School puts it later, do not fear. After all, little is carried. He has no problem showing his fan ideology. Like me. And indeed, his work follows a fidelity to the historical cause, which is worthy of all merit. In five years, he has nine more than interesting albums. Being two those that have appeared so far in 2020, "Deeper Ground" and "The End of Time", very illuminating titles of the nothing positive panorama that dominates us around the globe.

In its debut, "Legend" (8'33) began the psychotronic adventure based on floating electronics, classical sequencing and hypnotic guitar strumming. Son of Ohm likes to recreate, but also to create. And for this he uses the best possible weapon: Melody and futuristic sense. Call it "cosmic Steampunk", because it evokes a future past more in line with the idea of ​​science fiction in the 70s. Much more beautiful than our reality. He revisits her with the illusion and inspiration of some Franke-Froese-Baumann, sounding just as enigmatic, mystical and dreamlike dimensional. Flawless his use of bubbly analogy.

"Syrinx" (8'52) captures the first second, with an old, simple and concise sequencer. Quasi – Andalusian melody might seem to us an essay by the first Independent Caliphate Imam. Moved to the hippie Berlin of the Cosmic Jokers, or the art exhibitions, where he was enlivened with the first electronic avant-garde music. Which is where it all started. Son of Ohm's inventiveness is fresh and not overly studied. At least it makes that impression. It comes out spontaneously, which is how it works best. If this were a vinyl, I would finish the face with "Crystal" (5'06), another sequential delight in which in addition to playing, Leonardo has fun and relaxes as in the best session of a Yoga teacher. Beware, no trace of new age softness. This is pure "German" cosmic art. Retro rock evoking the best stage of those opening musics, which have given so much of themselves in subsequent decades. Another little gem in this "grandma's chest," full of vintage delicacies remodeled today.

"Mount Ohm" (8'05) sounds like Terry Riley surrounded by analogues – museum. To develop a cybernetic and organic swell of possible symphonic beauty, which supports comparison with Jürgen Dollase, Lutz Rahn or some Achim Reichel style guitar. Berlin sound in all its glory also brings "Monkey Mind" (7'44), without this being an obstacle for an almost commercial exhibition. It wasn't for Ashra, and this is a similar case. The truth is that it has a really beautiful and magical melodic line. Son of Ohm performs very well by those parameters.
It ends with "Echoes" (7'49), an original sequential oil painting that could recall some of the most extraordinary parts of "Oxygene". One would say that "Syrinx" is a flawless album, for eternal lovers of the Berlin heartbeat made with all the love and respect. I have worn it three times in a row, which is unusual for me. Sometimes being a big fan makes a great musician. This is the case. JJ IGLESIAS www.rockliquias.com