Son of Ohm is Leonardo Soundweaver's Cosmic Electronic project. Here you will find:
Retro Futuristic, Organic Electronic Music.

It is made with real electronic instruments like organs, synthesizers, drum machine, sequencers and a touch of electric guitar.
Son of Ohm has made an interesting development since 2015 when I started the project. Artistic and spiritual. I will post about that later.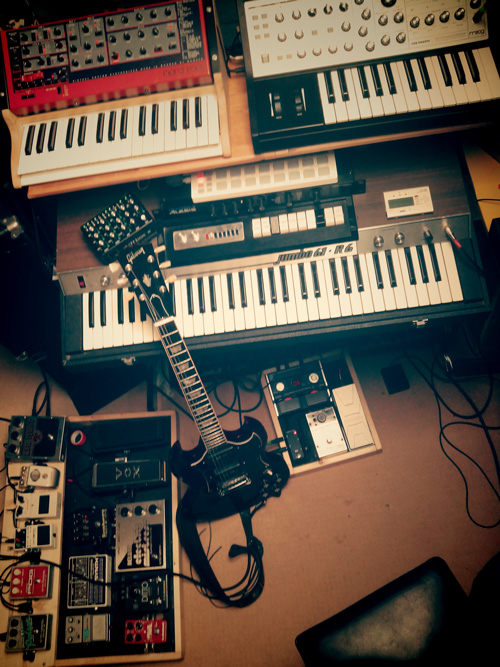 Astral Son is the electric space guitar based psychedelic music I make. 'Psychedelic song based space rock larded with krautrock and electronic sounds'.
More info, samples, etc: www.leonardosound.com