This is absolutely fantastic! The smell, the noises it makes, it is alive…. And recording. Just mono, but that's fine. I will let her run while I'm playing stuff, why not? It is a different feeling and I love it!
I just found an old reel in a second hand shop. There's old German schlager on it. Could have been something more exciting. But anyway, it made me pull out the old machine.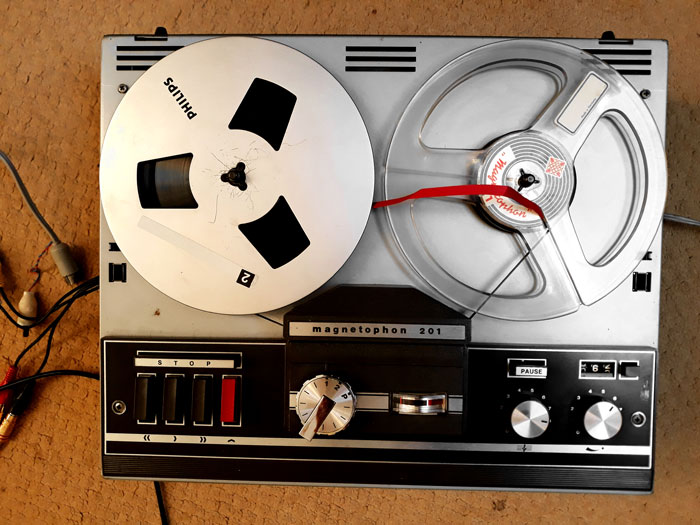 On of my first experiments….
This is a cosmic joke. I didn't want to have the original recording still sounding, but hey! This is fun stuff!!!